Learn my top secrets for creating realistic animal artworks with charcoal

All too often frustration gets in the way of creating your best work... that's why I created this online course.
My aim is to help you become a better artist, with less time and hopefully no frustration
Inside, I'll cover everything from start to finish so that you too can draw a detailed and realistic Tiger masterpiece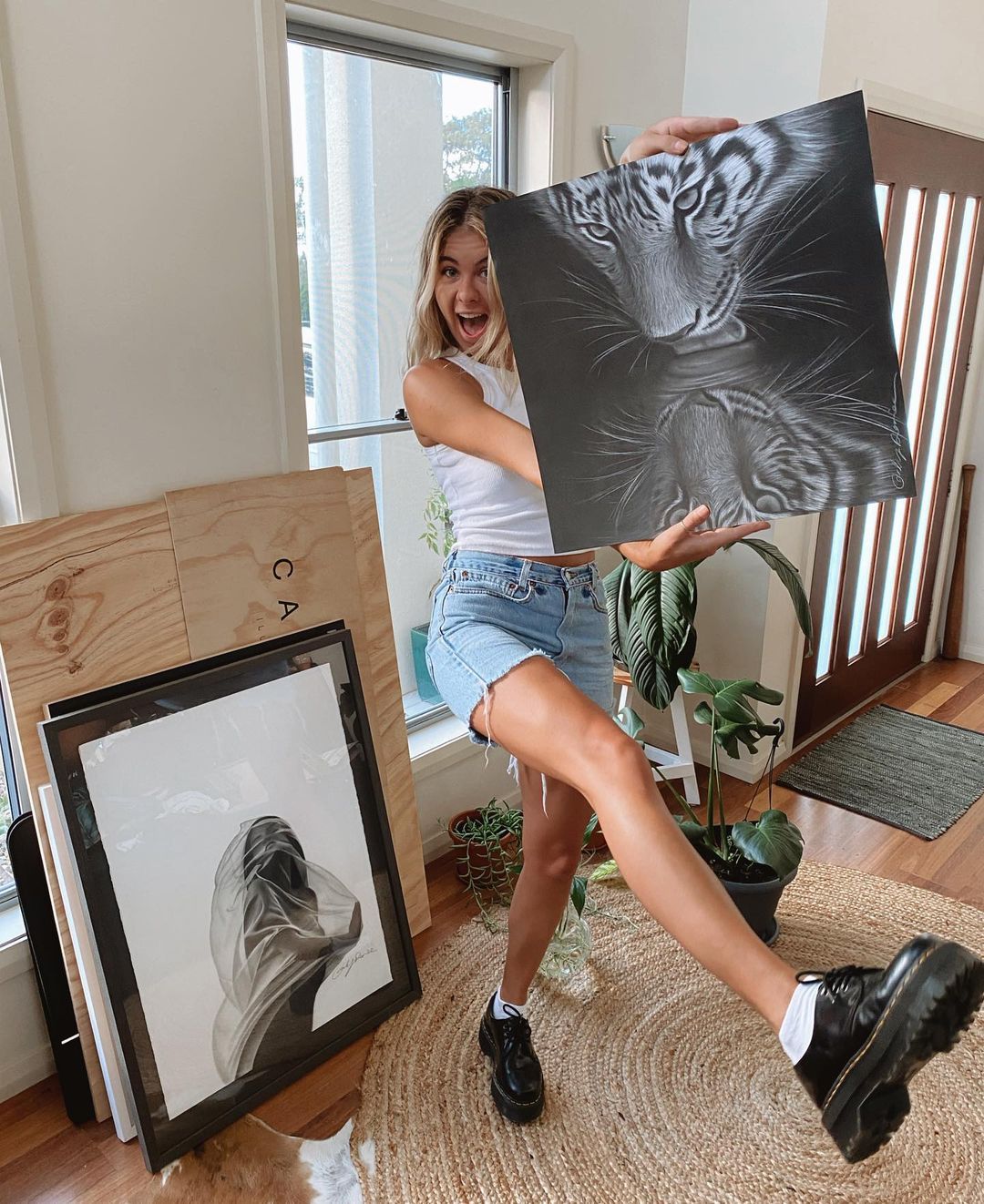 See What Others Are Saying


"This course is responsible for the best results I have ever received from learning drawing online. After working with Carly, I expanded my drawing techniques and learnt more about creating photorealistic fur than any other online course in this subject. Oh, and I watched all the video lessons in just one day. Based on the results I've got so far, I'd say The Artist Accelerator Course is worth every penny" 
"Your guidence in the videos really helped me with the techniques. I really enjoyed seeing how you create your work. Very easy to follow very clear and really enjoyed learning. I will be using your techniques along with a few of mine to create my biggest piece yet which will be an African wild dog full figure which I have never done. I will def use your video on the legs and body fur. ❤ ."
(Instagram - @artbykat33)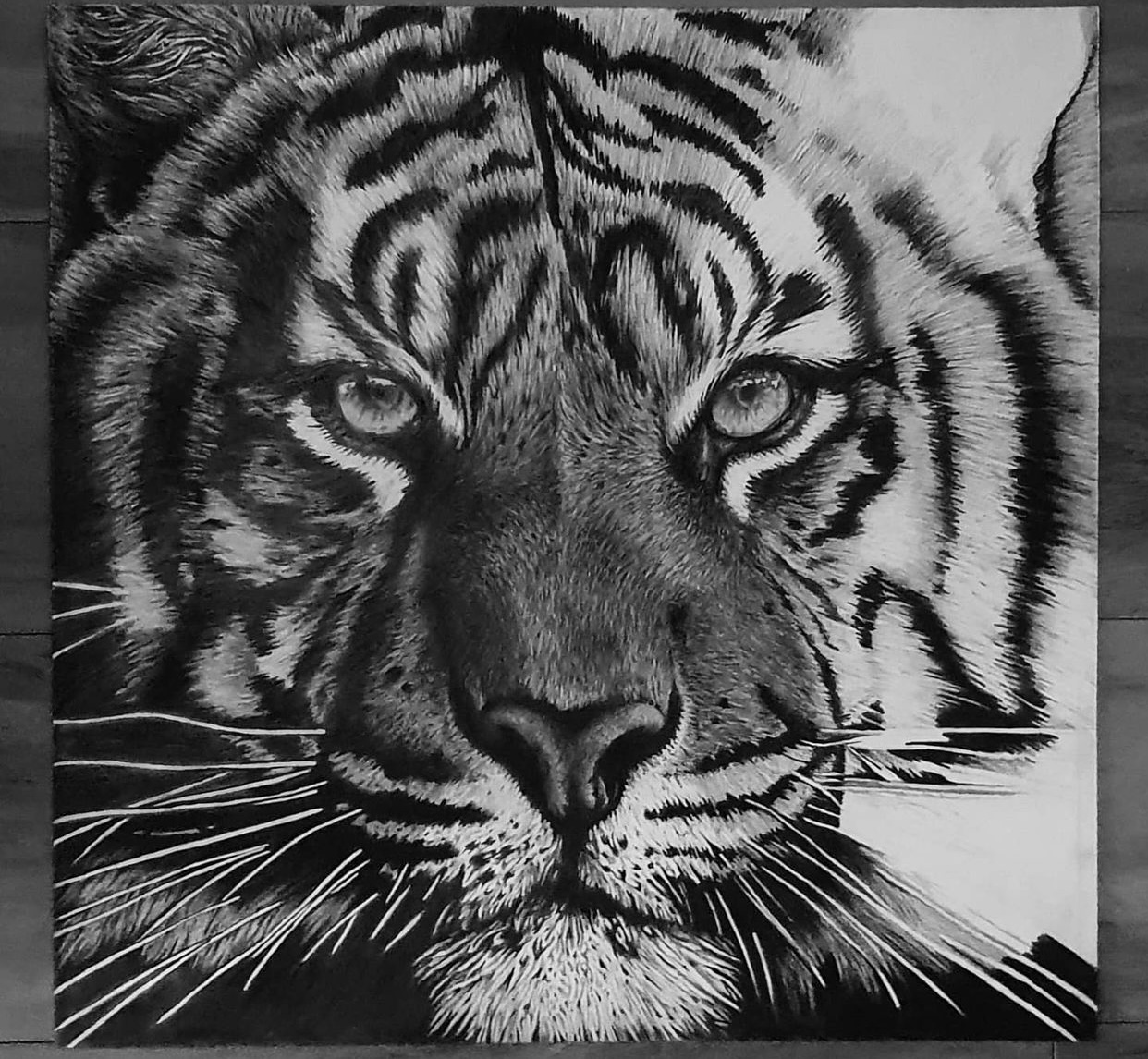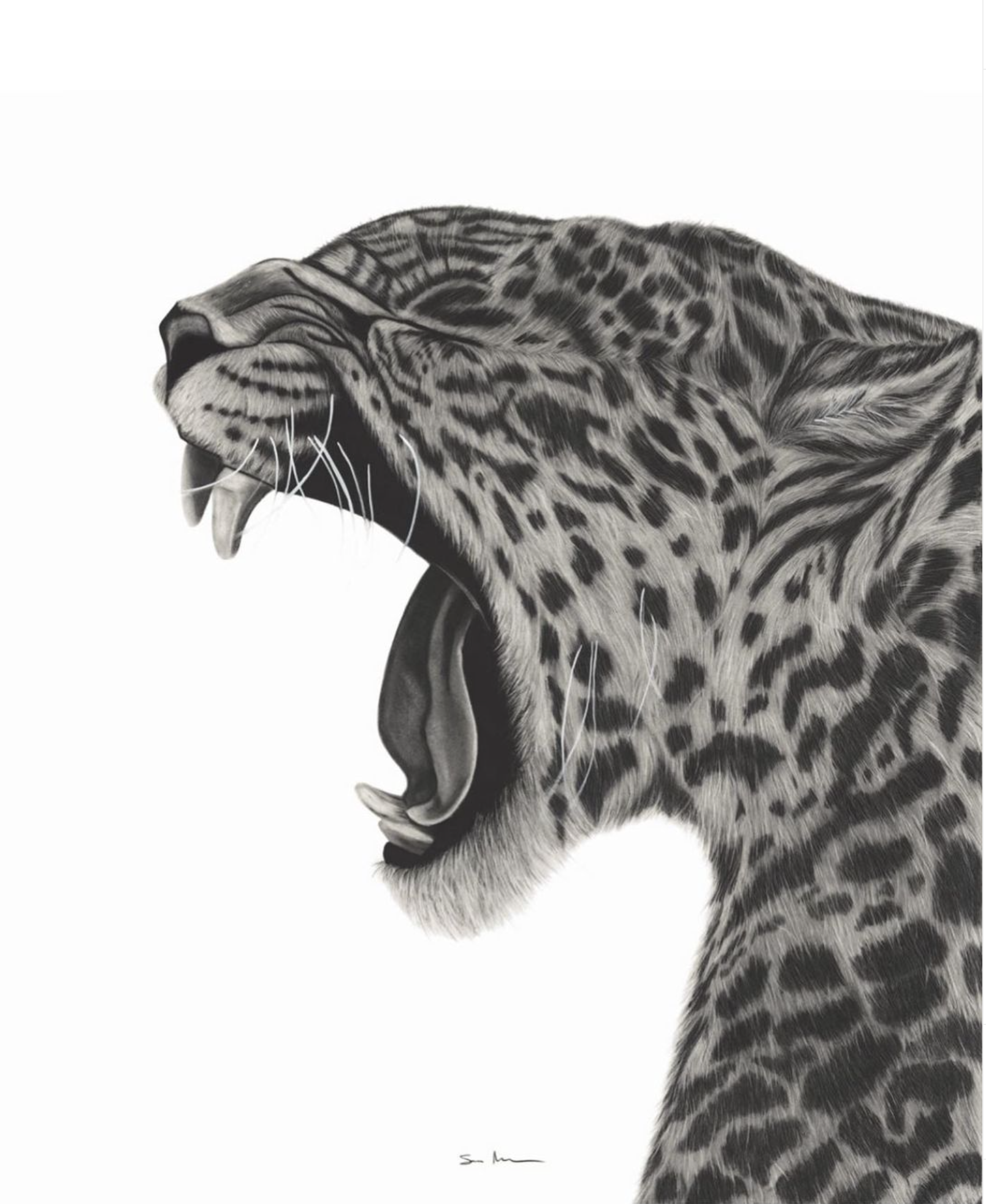 "Carly inspired me to get back into drawing so when I found that she offered a course I jumped on it instantly. The course was easy to follow, clear and took things step by step. By the next day I was using her tools I learnt in the course to draw my first Tiger. What's even better, you have a question and Carly will answer without hesitation. You don't get that from many amazing artists such as herself. Carly, her art and her course are truly one of a kind."
(Instagram - @samirvineart)
"Having got back into drawing during lockdown I come across Carly's work on Instagram and her amazing artwork just blew me away. Usually the 'why do I even bother' takes over as to create something so beautiful to match that of Carly's work seemed so far away. But having learned about the course she offered I was keen to see how this could help. The best thing about Carly is how easily things are explained, every step, every detail, what equipment she uses, where to find it and all the tips and tricks she's picked up along her own journey but without loosing focus on that fact there is no quick fix to becoming great and putting in the time, patience and effort is the key. Using Carly's tried and tested techniques has really allowed my own work to take on a whole new dimension that literally has these wild cats jumping out of the page. It's so exciting to learn from someone who can break things down in a way that works. Carly's art is the definition of inspiration to me, and this course has been essential."
(Instagram - @ben_loti)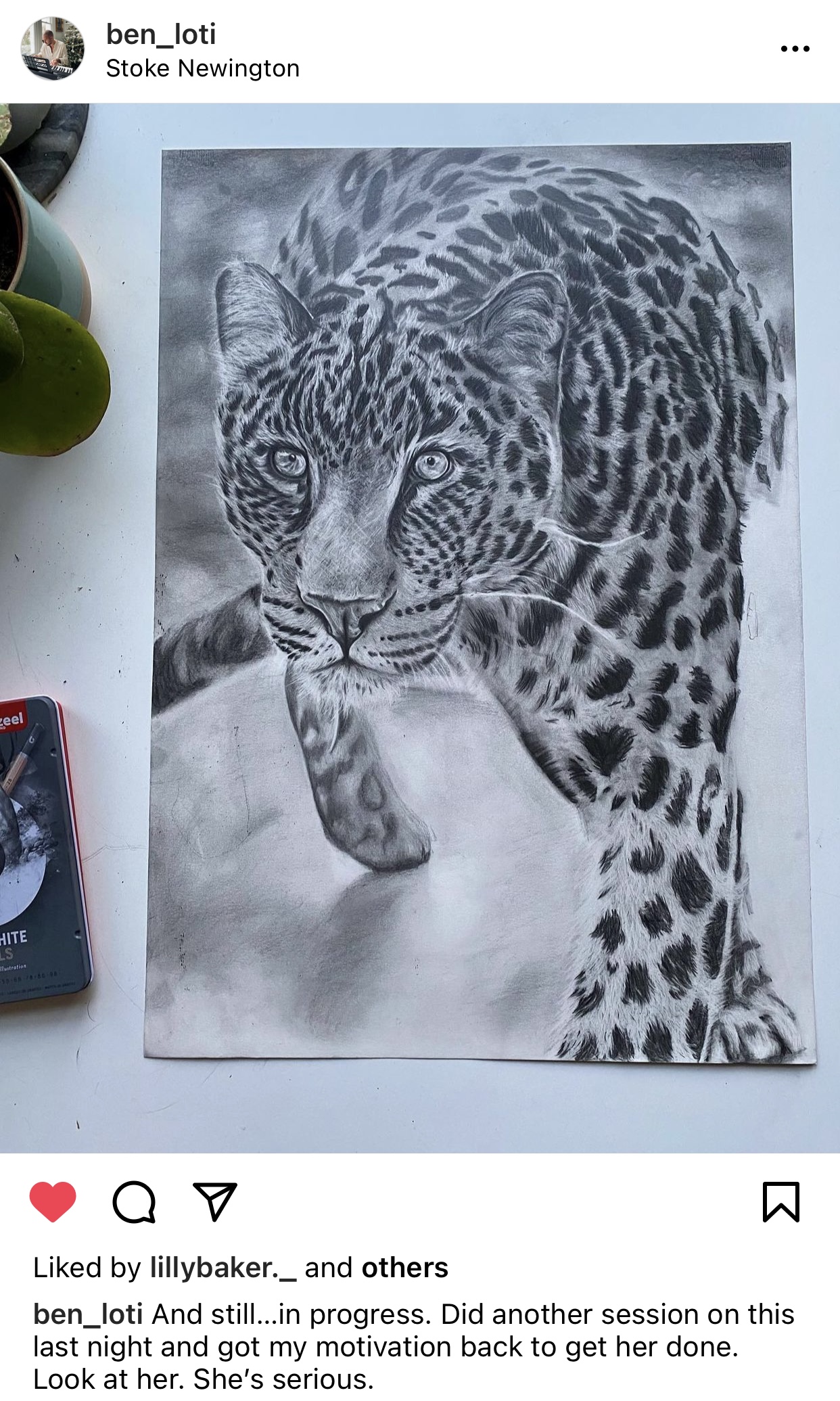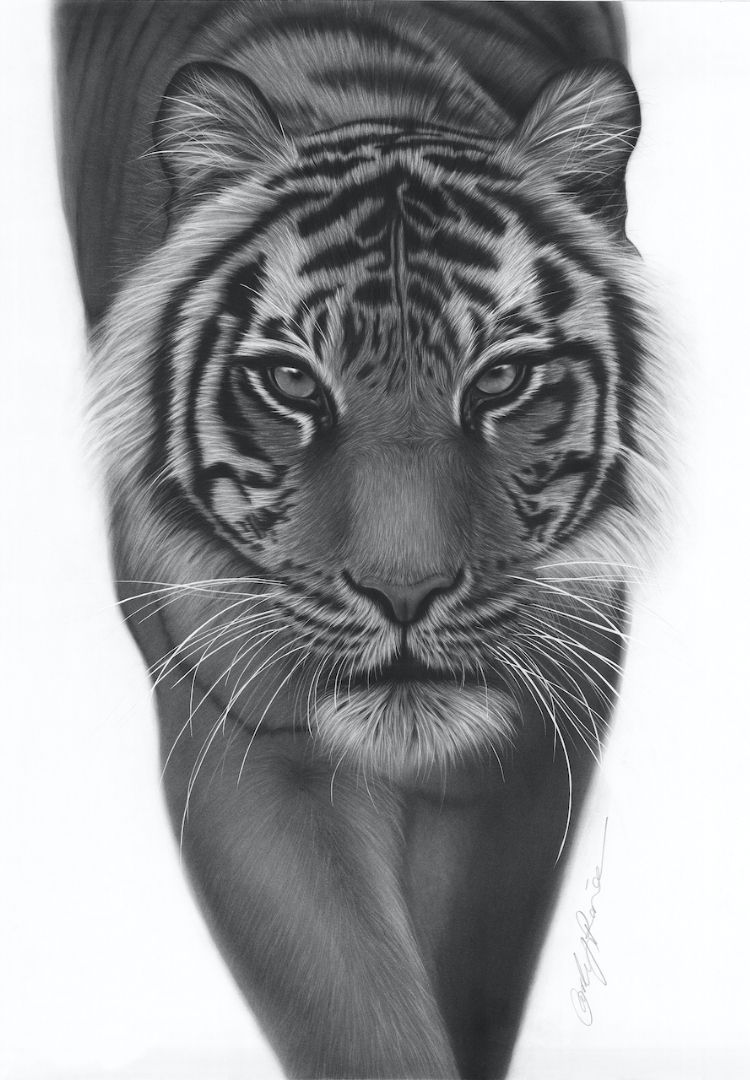 Tools
I'll show you my complete setup and tools, and how I use them to layer charcoal and create textured fur every time I draw.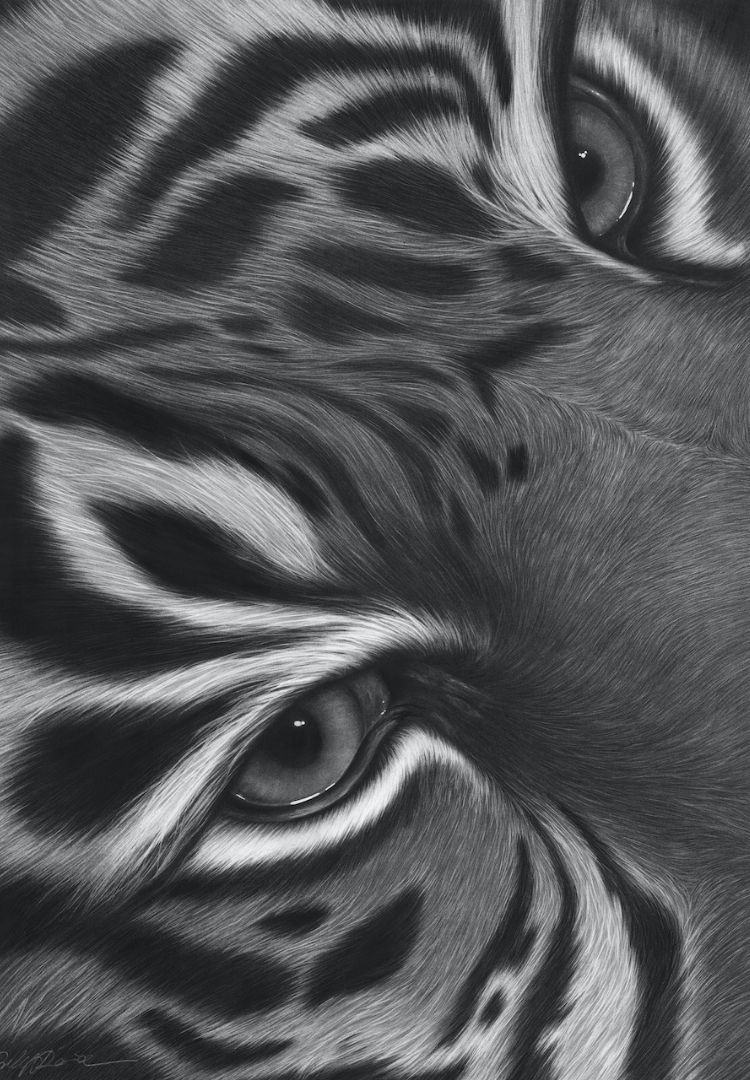 Techniques
Follow the step-by-step process that has allowed me to create hyper-realistic works that sell worldwide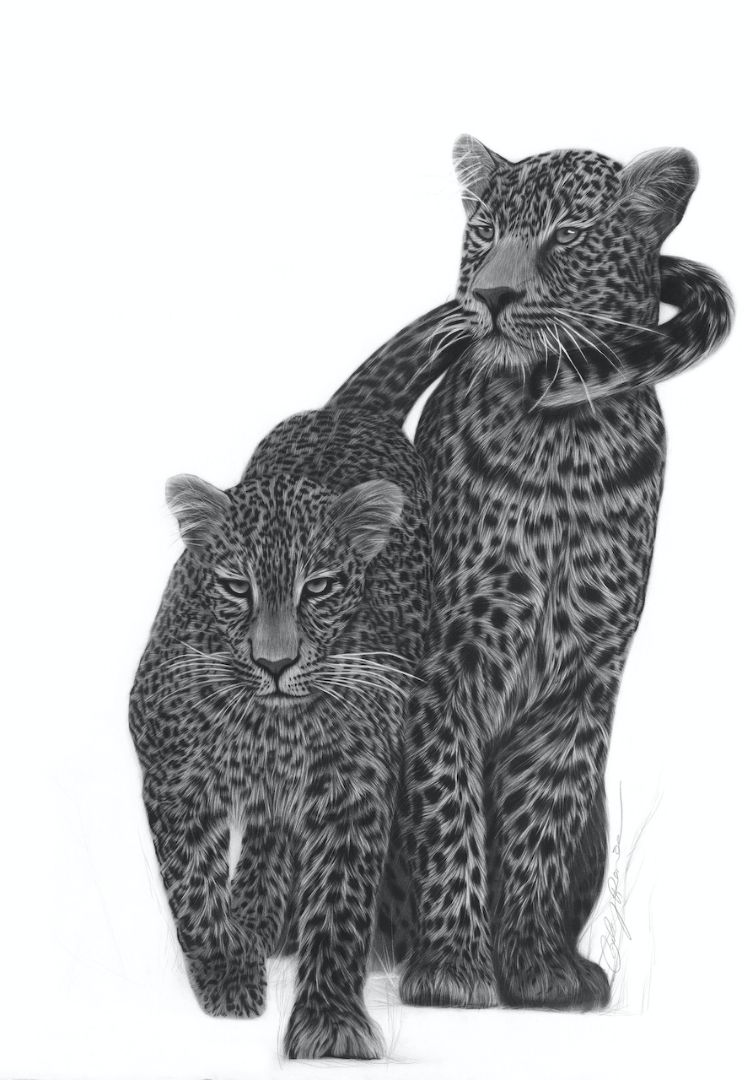 Practice
You'll walk away with a proven methodology and workflow you can apply over & over to produce amazing works of your own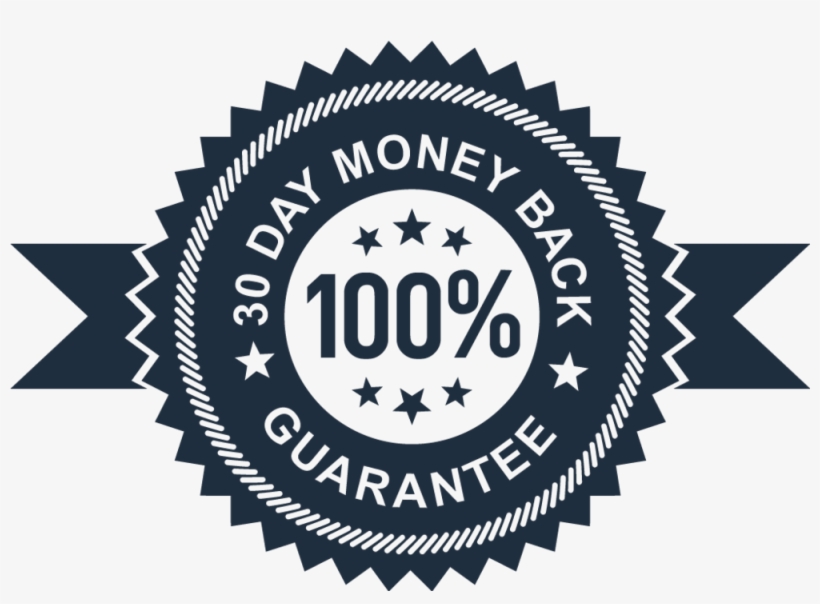 Your 30 Day Money Back Guarantee
If you go through the entire course and you're not happy with it, for any reason at all… Just let us know! Your artistic improvement is my top priority
Not Ready To Get Started? Grab My FREE Tools & Materials Guide
In this free lesson, I'll show you all the tools & materials I use in my own studio, along with a detailed checklist so you can get them yourself. Click below to get free access now.